LUNA Massage Studio focuses on providing our clients expert Massage Therapy, Reiki Healing and other Wellness techniques with the goal of achieving one or more of the following: alleviate depression and/or anxiety; enhance immunity; improve circulation; improve flexibility; improve sleep; promote relaxation; reduce pain or fatigue; and reduce post-surgery and post-injury swelling. We achieve these goals by utilizing the LUNA Cycle.
We are located minutes away from Old Town, Alexandria and serve the neighboring communities of Alexandria, Annandale, Arlington County, Fairfax County, Falls Church, and Washington, DC. 
Develop a clear game-plan for the current session by asking questions to determine which areas need emphasis, if any. If you are a returning client and we have a longer game-plan for you – we will discuss where we are with that plan.
Please note: there are no wrong answers during this quick game-planning session as the most important point of this phase is to LISTEN to your needs and deliver a massage that will meet and/or exceed your expectations.
Apply the game-plan while performing the requested massage and adjust on-the-fly, if needed.
Conduct a quick exit interview to ascertain if your expectations have been met; discuss with you further recommendations on how to remedy problem areas, if any; and answer any questions you may have either related to the current session or in general.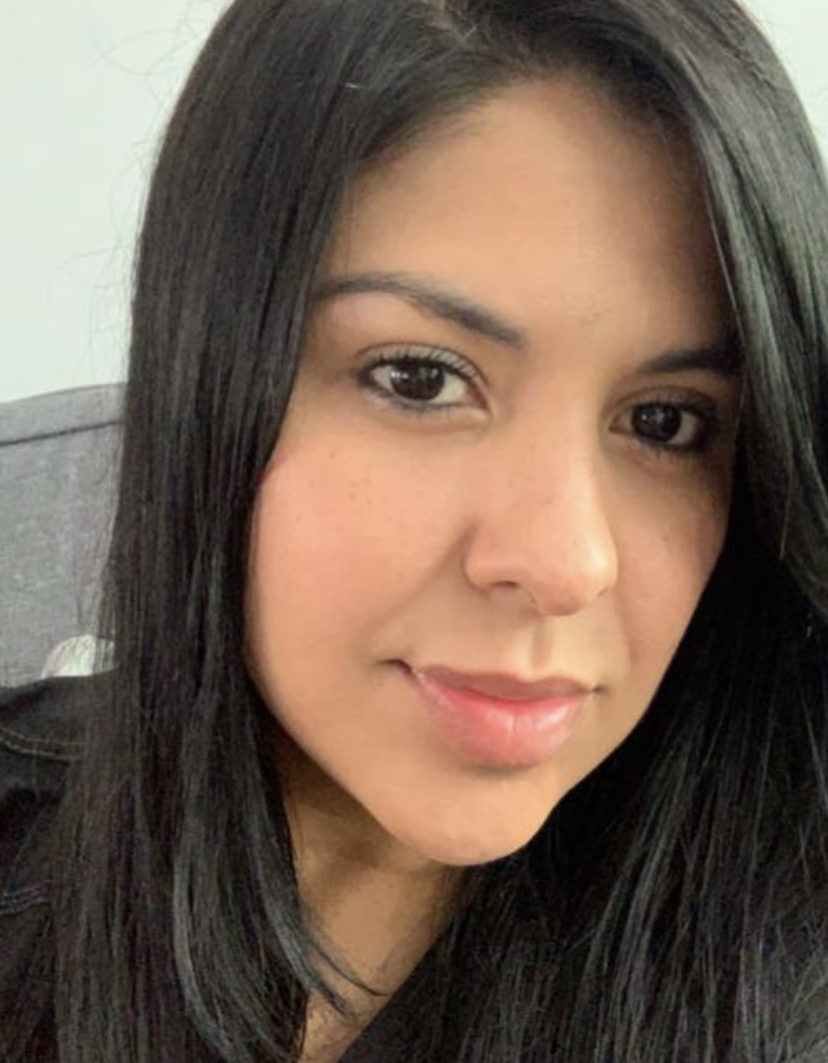 Kelly studied Journalism in Costa Rica before coming to the United States to learn English as a second language. Complimenting her natural affinity towards listening, Kelly went on to study massage therapy at the Northern Virginia School of Therapeutic Massage and graduated in 2014. Since then, Kelly has become a compassionate bodyworker who listens emphatically to her clients in order to understand their individual therapeutic needs. After working several years at reputable Day Spas and Wellness Centers in Northern Virginia she decided to venture out on her own.
LUNA is the fruition of working hard and serving her clients as best as she can. To be sure, the sense of pride Kelly receives from helping her clients achieve a good place in terms of their body, mind and spirit – is the vehicle that drives LUNA Massage Studio.
The motto of Kelly's native Costa Rica is Pura Vida which means Pure Life and its the only way she knows how to live. Kelly believes frequent massage therapy and exercise improves sleep, mobility, increases energy, and relieves stress. She grew up in a household utilizing natural remedies and continues adhering to the values to this day. When not at LUNA Massage Studio, Kelly enjoys teaching Zumba and spending time with her husband and son.
Kelly is also attuned Usui Reiki Master.
Technique used to treat musculoskeletal issues giving attention to certain painful, stiff "trouble spots" in your body. The massage therapist applies sustained pressure using slow, deep strokes and sometimes the elbow to target the inner layers of your muscles and connective tissue. The pressure is not invasive but increases gently as the fascia opens and allows penetration as deeply as is comfortable.
Massage Therapy Prices:
60 minutes $125, 75 minutes $145, 90 minutes $165
Most common type of massage that involves soft, long, keading, light, rhythmic and tapping strokes on topmost layers of muscles. This is also combined with movement of the joints. By relieving muscle tension, Swedish therapy can be both relaxing and energizing. And it may even help after an injury.This technique is intended to improve circulation and tissue elasticity while reducing muscle tone and creating a parasympathetic response.
Massage Therapy Prices:
60 minutes $125, 75 minutes $145, 90 minutes $165
Developed to help with muscle systems used for a particular sport, sports massage uses a variety of approaches to help athletes in training — before, during, or after sports event combining sound anatomic and physiologic knowledge, an undertanding of strength training and conditioning, and specific massage skills to enhance athletic performance. You might use it to promote flexibility and help prevent injuries. Or, it may help muscle strains, aiding healing after a sports injury.
Massage Therapy Prices:
60 minutes $125, 75 minutes $145, 90 minutes $165
During pregnancy, a woman's body experiences many physical and hormonal changes to accommodate for the gestation and delivery of a baby. Strain is increased on the lower back, hips and lower extremities because of increasing weight. Hormones cause softening of ligaments and other connective tissue in preparation for delivery and can play a part in the emotional swings that some expectant mothers experience.
Massage Therapy Prices:
60 minutes $125, 75 minutes $145, 90 minutes $165
Reiki is a form of therapy that uses simple hands-on, no-touch, and visualization techniques, with the goal of improving the flow of life energy in a person. Reiki (pronounced ray-key) means "universal life energy" in Japanese, and Reiki practitioners are trained to detect and alleviate problems of energy flow on the physical, emotional, and spiritual level. Reiki touch therapy is used in much the same way to achieve similar effects that traditional massage therapy is used—to relieve stress and pain, and to improve the symptoms of various health conditions.
Reiki Healing Price:
$125
This specialty massage affects mood and improves psychological or physical well-being.
During an aromatherapy massage, you inhale these essential oil molecules or absorb them through your skin. They are thought to promote beneficial changes in your mind and body by affecting the limbic system, a region of the brain known to be involved in emotion.
Price:
Add to any massage free of charge upon request
Add-Ons – must be added to a Massage
Gua Sha (add-on)
Gua Sha has been used all over the world for thousands of years to relieve aches and pains, reduce stress and tight muscles, and even to ward off the almighty common cold! This ancient technique of scraping or releasing tension and toxic energy through the surface of the skin, is simple yet effective!
Cupping (add-on)
Cupping is a method that applies suction to a small area of the body to release energy trapped deep in the body.It is an ancient form of alternative medicine in which a therapist puts special cups on your skin for a few minutes to create suction. People get it for many purposes, including to help with pain, inflammation, blood flow, relaxation and well-being, and as a type of deep-tissue massage.